x tinkerbell x

Add x tinkerbell x as a friend

x tinkerbell x will be notified and will have to accept this friendship request, to view updates from x tinkerbell x and their ratings you must follow them.

Remove x tinkerbell x as a friend



About me
here are some of my best friends if ur name isnt here and yhoo are a close friend of mine let me know and i will add ur name if ur name isnt here it doesnt mean i dont love yhoo !!!
best friends..
sasha
shaunie
katie
keileghy
paige
tasha
chantelle.s
jamie
stacey
jade
lindsey
hailey
laura
charlie
love u all dont eva change ur all funny as fuk
the bomberist down the road...fits and giggles..
loνє υ ƒσяєνєя αηd αlωαуѕ tσ tнє єηd ι ¢αηt lινє ωιtнσυt уσυ ¢υz υя му ƒяιєηds xxxx
I (L) the way ur..... :)stupid(*)LOL
Take a picture it lasts longer
I love ur smile and ur eyes damn I'm good at telling lies
Real love stories never have happy endings because real love stories never end
If your reading this your finished reading
Everthing has beauty but not everybody can see it
:)Everyone smile and be happy - It looks better!:)
I believe in angels, the kind that heaven sends, angels are all around me, but I call them my best friends!!!!!
Side by side or miles apart, dear friends are always close to the heart
I have a picture of u, I think its very nice, I put it under my bed... 2 scare away the mice!
Âllяγт..*♪
SТŐP ║■║
«*..CALL3BRAT3 & LIST3N.*«
║►║ chantelle IZ BACK ║►║
»*..WID BRAND N3W INVITATION..*»
Occupation: school
In a relationship
About my collections
Favorite music artists
T-Pain, Chamillionaire, Eminem, 2Pac, Lil Wayne, R Kelly, Sean Kingston, 50 Cent, Chris Brown, Bow Wow, Tupac, Lloyd Banks, P.Diddy, Ludacris,LL Cool J, Jay-Z, R. Kelly, Jojo, Christina Aguilera, Nelly, Evanescence, Linkin Park, Ciara, Black Eyed Peas, Akon, Cassie, Fergie, Beyonce, Ne-Yo, Omarion, Aaliyah, Usher, lil Romeo, Daddy Yankee, Don Omar, Shakira, Lil John, P-Diddy,DMX, Kanye West, Dr Dre, R.Kelly, basehunter,dj cammy, dj rankin
Lists
Recent reviews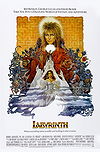 Posted : 15 years, 3 months ago on 7 December 2007 10:44 (A review of
Labyrinth (1986)
)
love dis movie

0 comments,
Reply to this entry

Posted : 15 years, 3 months ago on 7 December 2007 10:33 (A review of
My Super Sweet 16
)
i love wachting my super sweet 16

0 comments,
Reply to this entry

Posted : 15 years, 3 months ago on 7 December 2007 10:30 (A review of
Stomp The Yard
)
love dis film

0 comments,
Reply to this entry
Movies
TV
Music
DVDs
Comments